You can broaden your potential through learning lots of different things on the study tours in Japan.
We organize various study tours, educational tours, international exchange programs, inspection tours in many different fields for not only schools but also companies. A lot of schools such as kindergartens, elementary schools, junior high schools, high schools, community colleges, universities, companies, organizations, governments, administrations, groups and so on have joined our tours.
As listed samples below, the contents of tours and visiting destinations are various such as school exchange, school tour, company visit, factory inspection, Japanese culture experience.
We propose various plans according to your needs, requests, objectives, interests, places where you want to visit.
We select the best place for your request, plan experiences and exchanges matching the purpose of you and provide you with satisfactory and informative tours by achieving your purpose.
Sample Study Tours
Entrepreneurship Tour
You visit representative companies and enterprises with advanced efforts and unique businesses.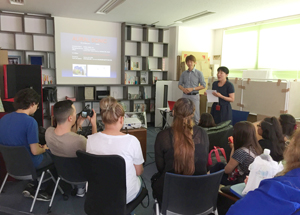 Business Tour/Factory Tour
You visit representative companies, on-site plant and factories.
Educational Inspection
You make a round of the schools by way of educational inspection.
Japan Beauty Study Tour
The beauty study tour is for beauty school students, beauty shop owners and beauty industries. You take lessons and classes about hair, make-up and fashion at one of the biggest beauty and fashion school in Japan.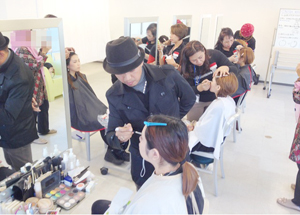 Experience Japanese Culture
You learn about Japanese culture such as tea ceremony, kimono, pottery, zen meditation, martial arts and so on.
Japanese Pop Culture
You experience Japanese pop culture such as anime, manga, cosplay (short form of costume play), and so on.
Architecture Tour
We arrange the architecture tour and you make a round of famous architecture.
Art Tour
The art tours are for you interested in not only modern art, but also traditional arts and crafts. You observe workshops, studios and meet artists, artisans.
If you are interested in our customized private tour and would like to talk with us, please fill out the following request form. We are looking forward to discovering Fukuoka, Kyushu with you.
*Now we have a lot of requests from customers, so it takes a while.
We would appreciate it if you give us your kind understanding.