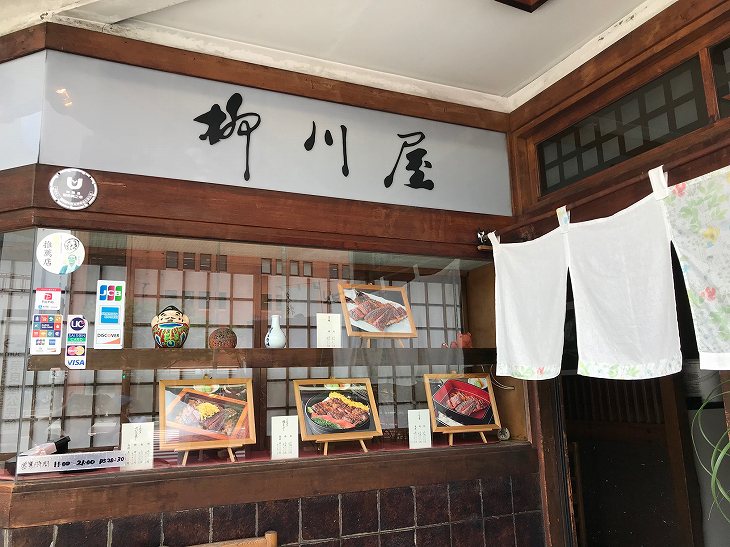 Eel is appreciated by many people all over the world. The way of cooking and its taste depends on each culture. In Japan we call eel, "unagi". It is one of Japan's must-eat dishes. Japanese people believe "unagi" cures summer fatigue because of its high vitamin and mineral contents. Busy bee Japanese have appreciated its nutritious nature and enjoy the delicate taste. For someone who needs to get a second wind, "unagi" dishes will be a great medicine. This is one of my favourite "unagi" restaurants in Fukuoka.
Once we enter the restaurant at lunch time, the rich smell of sauce welcomes us and stimulates our appetite. The restaurant is always full of the customers. We could not make up our mind what to eat, because every dish was so attractive. Finally, we followed the advice of the charming staff, and decided on the two dishes as below.
Unajyu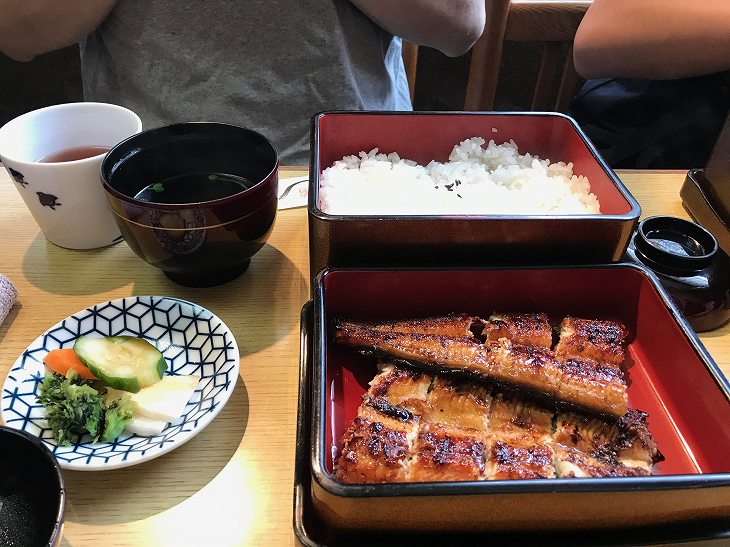 A lacquered box of rice topped with a medium broiled eel dipped in a special sweet sauce, served with a small soup and pickles.)
Histumabushi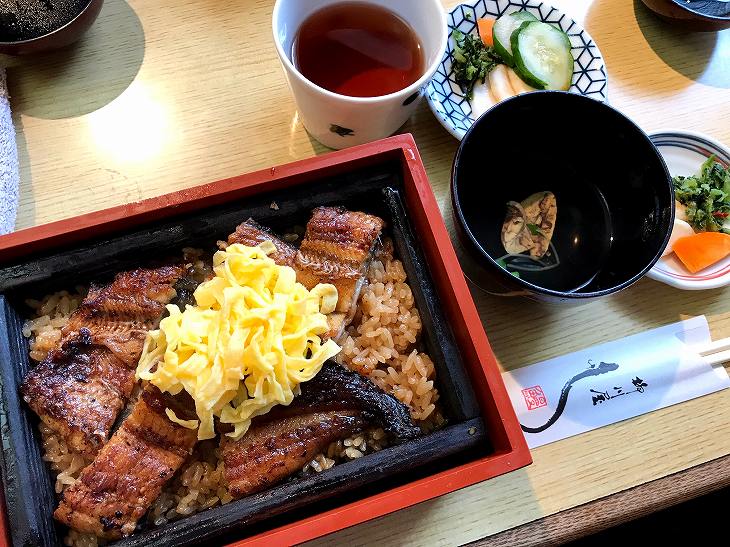 Finely cut eel covered with unagi sauce, taste-steamed rice in a lacquered box with a small soup and pickles.
The rich taste of "unagi" and fluffy rice directly smash and satisfy our appetite. Salty soup contains viscera of eel; its slightly bitter taste goes with the sweet and salty "unagi". It was hard to hold my eagerness to order yet another "unagi" dish. Be sure to drop by an "unagi" restaurant in Fukuoka. It will make your day!
Information
Unagi/Yanagawaya Hakata Kuramoto brunch restaurant
1-1 Naraya-machi, Hakata-ward, Fukuoka-City
They run several restaurants in Kyushu.
http://www.yanagawaya.co.jp/tempo/index.html
Fukuoka WALKS
https://fukuokawalks.com/